At The ZALT Group, we provide practical advice and solutions to help resolve workplace conflict and issues. Here are the reasons our clients continually choose to use us:
We're comfortable in uncomfortable situations
At The ZALT Group, we help people prepare for and participate in uncomfortable conversations every day. We're intimately familiar with and comfortable in managing all types of people, organisational sensitivities and complex conflict. We believe that often we need to help people embrace discomfort to receive relief. We know asking difficult questions appropriately is positive and fair, and we'll help you navigate awkward situations.
We get the diagnosis right: Diagnosis determines success
Accurate diagnosis is critical to the success of your outcome. That's why we work so hard to understand the root cause of the issues plaguing your workplace before prescribing ways to remedy them (just like a good doctor would do). By accurately diagnosing the situation, we often discover that the real problems at play are very different to what you assumed. And often, the options we present to resolve them are much less costly and time consuming than you might expect. 
We're Creative Yet Strategic
There's nothing soft or fluffy about workplace relationships. In fact, they're a critical ingredient for sustained strategic success. And managing them effectively requires a fine balance between science and art. As legally trained professionals and conflict resolution practitioners, we work at the intersection of psychology and the law to achieve the best possible outcomes. We draw on proven conflict management principles and practices – but also recognise the long-term value of a more flexible, human approach. After all, no two situations are identical.
We Guide, Support and Empower
Although you engage us for our expertise and advice, we believe success ultimately lies with you. Rather than dictating a particular course of action, we present a range of options for you to consider, empowering you to make informed decisions that you believe in. We know that the more invested and involved you and other key players are in the decision making process, the higher the likelihood of success. 
At The ZALT Group, we steer clear of the cookie-cutter approach and one-size-fits-all mentality. We understand that your workplace is like no other – as are the problems that it may face. That's why we follow processes to suit your people and the unique dynamics at play. And by taking the time to understand the root cause of your conflict, the solutions we design are a lot more effective. We understand the nuance of complex situations and can help you navigate through a world that is neither black nor white.
To diagnose the real issues and strengthen the long term health of your workplace relationships, contact The ZALT Group today.
What makes the Zalt group unique?
Personable approach – we're easy to work with.
Great choices – we help you see more choices and give energy and focus back to core work.
Expertise – our team has qualifications and experience in law, HR, ER, IR, conflict resolution, mediation, facilitation and restorative justice.
Tough stuff – we deal with and support you through the tough stuff at work. This usually involves risk, emotion, history, identity, productivity and relationship challenges.
Resolution – there is always a plan and we'll help you find it.
Our Directors, Zandy  Fell and Tony Fell, are the faces behind the ZALT Group. We manage all clients and matters directly – guaranteeing you a consistent, personal approach every time. With backgrounds in law, mediation, corporate training, HR, employee relations and operations management, our expertise is extensive, robust and reliable.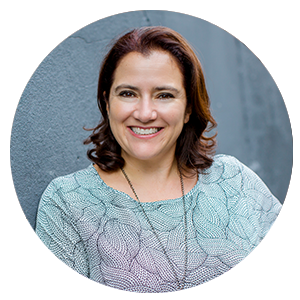 When asked what I do for a living, my answer is simple; I help people prepare for and participate in difficult conversations. With a background in law, employee relations, industrial relations and diversity. I understand workplace conflict intimately…
LLB. BA. GRAD DIP Management
Put simply. I love helping people thrive in the workplace. Stories inspire me. And I believe every person has a remarkable story about why they are doing what they do. Known for my ability to build trust and rapport with people quickly, I work with senior managers, line managers…
What values do the Zalt group team share?
Honesty – we call things as the are and are compassionately confronting.
Engagement – we help people become unstuck and explore their interests to help make better decisions.
Optimism – there is always a plan and we provide relief. Our curiosity leads to effective problem solving and potential solutions.
Bravery – we support people in being comfortable in uncomfortable situations to get to a better place.
Fairness – we're acutely aware of people's differences and support the competing interests to find a better outcome.