Conflict Triage for Managers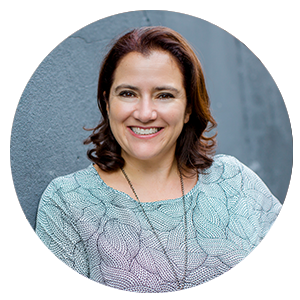 The pressure is on managers to minimise risk, manage difficulty, strengthen relationships AND perform!
Your effectiveness in managing difficulty and change is a major measure of your success and it will be scrutinised!!
2x 7.5 hr sessions (9:30AM – 5:00PM) over 2 consecutive days * Date TBC
Hosted by Zandy Fell
Our Conflict Triage for Managers is a chance to establish new skills, refresh existing skills and reflect on your current approach.  You will walk away with practical strategies to respond to those difficult situations and tools to mitigate conflict. You will even walk away with a refreshed view; seeing the opportunity to harness the power of positive conflict to improve your team and your business.
Course objectives:
Build organisational confidence that managers are handling people issues appropriately.
Reduce the risk of general workplace interactions (such as performance reviews) becoming negative or resulting in formal complaints e.g. bullying, discrimination, Workcover etc.
Strengthen practical skills in the diagnostic and preparatory phase of conflict.
Understand the framework in which workplace conflict occurs and & sharpen your tools to deal with it.
Increase understanding of the nature, dynamic, scope and impact of workplace conflict.
Gain competence in coaching others through conflict.
Achieve consistency in approach amongst management peer groups.
The 2-day workshop will cover workplace conflict topics including:
How to respond to both serious and minor complaints and diagnose the root cause of escalating tension to allow for appropriate response and countermeasure.
Clarity of a manager's role and responsibilities when tension flares (e.g. performance discussions and stress claims, system and process improvements etc.)
Understanding & managing your personal conflict style and reputation and how to neutralise personal bias.
How to circumvent tension with tools and skills in delivering effective feedback or initiating conversations.
Explore what makes conversations difficult and strategies to control or influence these factors (for example, choices available, positive problem solving, stakeholder management, articulating intention to ensure the desired impact, framing and managing conversations).
Share tools to manage the "unexpected" during difficult conversations (e.g. being accused of Bullying, managing emotional outbursts) and strategies for closing difficult conversations.
Understanding an individual's physiological/neuroscientific responses and impacts on workplace conflict (e.g. perceptions of power, stress, workplace justice etc.).
Approach:
Our approach is highly practical yet based on sound academic theory. We will share techniques to diagnose the actual conflicts in your business and then provide the skills to identify real and effective options for resolution.
The Zalt Group are determined to increase the credibility, capability and confidence of Managers. We are experts in resolving difficult workplace issues and love to teach others to do what we do.
Testimonials from past participants:
"Your ability to make the content relevant to our business was great. Allowing me to stay on track and understand content. I found this course to be relevant and very interesting & will make a difference in my day to day management.  This course came at the perfect time. It made me think quite differently to how I always have. I am going to use some of this new information immediately".
— Gary Flynn – Regional Manager, Spotlight
 'The Zalt Group facilitated training for our Regional Managers and our Area Managers at Bakers Delight. The sessions were dynamic, thought provoking and allowed for reflection of how managers were operating in the field with one manager saying "before the session I honestly thought some of my franchisees were poor communicators. Now I realise it is me! I need to change my approach for better results!". The feedback has been strong with participants keen to implement their renewed mindset and approach and the practical ideas presented"
— Andrew Pajic – Operations Training & Development Manager at Bakers Delight
"The Zalt Group worked with my leadership team and gave them practical strategies and skills. Thanks for improving our conflict confidence and working through real situations with us. Your workshops gave us a great deal to consider with managing stress and change and you engaged our mixed team very effectively"
— Michael Muldoon – General Manager – Operations at Relationships Australia Victoria